Welcome to the news section. All news from now on regarding my different projects will be posted here.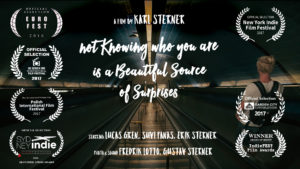 We have recently started contacting cinemas in Gothenburg, in order to see where our feature film "Not knowing who you are is a beautiful source of surprises" will have its Swedish premiere.
This is the starting point for the marketing of the film to independent cinemas around the world. More information is to come.