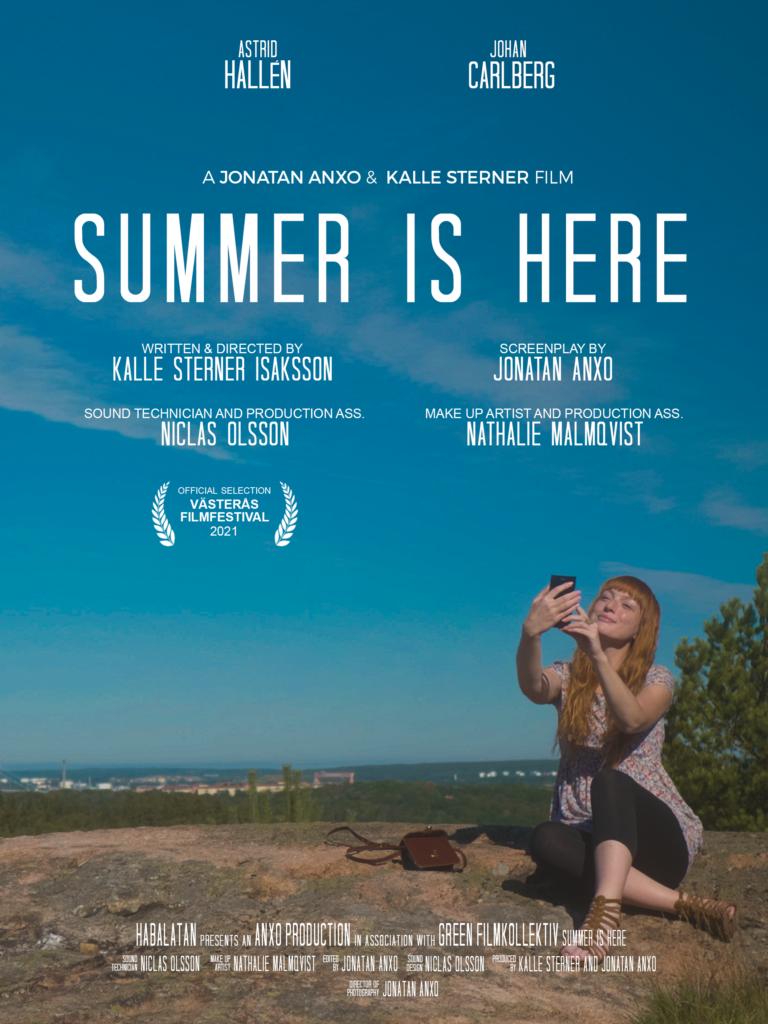 The short film "Summer is here" is Habalatan Films latest production, created together with Anxo Production and with Astrid Hallén and Johan Carlberg as lead actors. Production, photo and edit by Jonatan Anxo, sound by Niclas Olsson and make up artist Nathalie Malmqvist. Written and directed by me, Karl Sterner Isaksson.
The premiere will be some day last week of October 2021 at Västerås Filmfestival.
Synopsis: Lisa doesn't get the attention she needs from her boyfriend. Their communication is so lacking that she is no longer able to say what she wants. Unable to speak her mind and so desperate to be seen she takes to extreme measures. When that is just almost enough she decides to go even further.