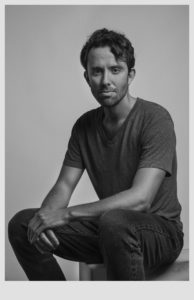 My name is Karl (Kalle) Sterner Isaksson and I am an independent film maker and the owner of Habalatan Production.
I am 34 years old and, apart from Gothenburg in Sweden where I am born and live at the moment, I have lived in Mexico, Brazil, Guatemala, France, Spain, USA and Norway for periods of time ranging from a few months to a couple of years. I love meeting people, trying to understand them and through their friendship taste their nature and culture.
My focus when writing is to illustrate everyday life drama and situations common to everyone. I aim to portrait people and not already formed characters, as is so often done in film today.
At this website I display news about my films and show you both trailers and in the future also full time films. On the carpet at the moment are the feature film Not knowing who you are is a beautiful source of surprises and the short films To become a Priest, Something for the Olympic Games and It is more fun to give than to take. All of these have been screened at festivals around the globe and the feature film also won a couple of awards and has received overwhelming reviews in Sweden. The short films are also independent parts of a short film series We also want to play.
Here is a link to an interview (in Swedish) with me about my film making, made when Peugeot launched their new environment-friendly car in Sweden. In their campaign they created stories around people who have decide to go their own way and try to follow their dreams.
Contact me at
kalle.sterner86(@)gmail.com
+46(0)736 16 19 03