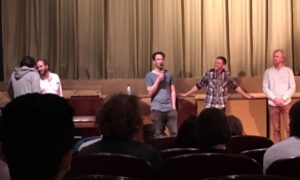 May 18th on Bio Roy – Swedish Premiere.
We are happy to have reached our milestone and having presented Not knowing who you are is a beautiful source of surprises to the Swedish audience. About 200 people made it to this old and beautiful cinema.
Visit Alba for a film review by Kjerstin Norén!
More information and photos are to come.