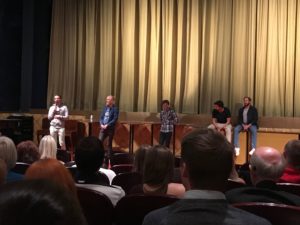 24th of August Not knowing who you are is a beautiful source of surprises had its second screening at Bio Roy. It was almost as packed as at the Swedish premiere, this time with a 150 smiles in the audience.
The film also received a 4 out of 5 in a colourful review by film critic Eric Diedrichs at one of the leading online Swedish film review sites Filmtopp
Thanks to everyone for coming.